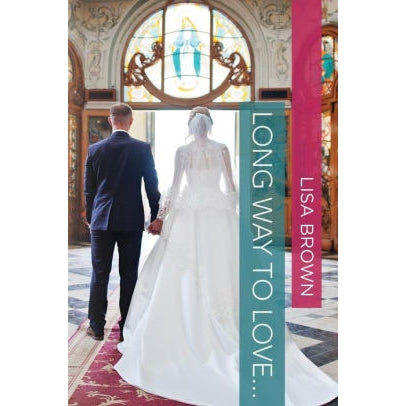 Long Way to Love...
Fierce, fabulous and fed-up can describe 32-year-old Nyla Johnson. A successful businesswoman, an entrepreneur, owning her own realty company, successful at being a supportive and loving friend, daughter and sister. Nyla seems to attain success at everything---except love. She can't get to the altar to save her life. Nyla's deep longing for finding the love of her life and starting a family leave a vast void inside of her. She soon finds out that before she gets to where she wants to be, there's more to it than she's ready to face. Nyla soon finds herself on a journey caught up in conflict with past demons haunting her 'seemingly perfect' present life. Will her world come crashing down around her before it's too late?
Tell us about your business' mission:
It's an online clothing store for women's fashions. It's all about inspirational fashions, pieces that have a motivating message or idea behind them. Captivating people's hearts and spirits is very significant, but moving them in some sort of way is definitely my ultimate mission—to make them look at themselves in a positive light, look at others in the same light, and be encouraged to live better, do better, dream bigger.
Best thing about your work:
I love the creation process in itself. It's a magical thing to get an idea, receive this inspiration from the Holy Spirit and then have it manifested onto a shirt, leggings or a cap, for instance. It's just remarkable to me. I hope my customers experience the same emoitions I'm feeling.
Why are you excited to partner with the YWCA?
I love this organization, its mission and what it stands for. It actually parallels with my ministry for women. We have the same vision and goals as far as fighting off injustices against women and building us up in every way possible. This certainly is exciting and an honor for me.
The button below will send you to a YWCA-approved third-party shop. Feel free to shop through their platform.
Use the code
YSHOP
at checkout
Partner

Collections