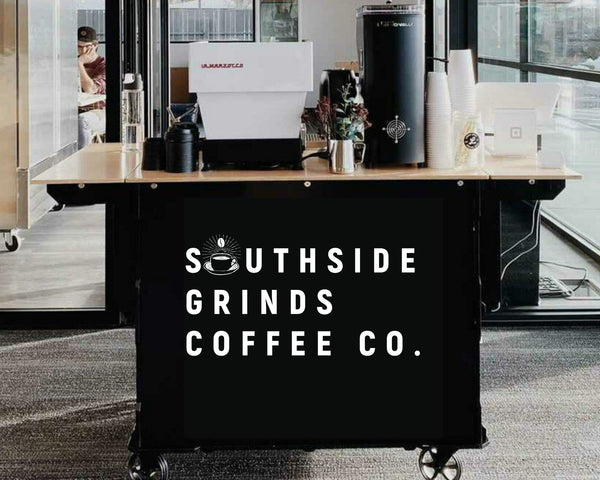 Mobile Espresso Bar
Spreading love and caffeination across the south side of Chicago and beyond via mobile espresso bar & brewing classes. Available products and services:
Branded Merchandise
Brewing Classes (virtual and in-person)
Mobile Coffee Bar for Private Events
Whole Bean Coffee Blend
Tell us about your business' mission:
We intend to elevate the south side of Chicago through coffee. As residents, we know first hand that there are large gaps in access to coffee and other key amenities on the South Side. Our solution to this gap is Southside Grinds Coffee Co., a trendy mobile espresso bar. We will MEET PEOPLE WHERE THEY ARE across Chicago, but especially on the South Side (hence the name.) Also, we will roast great beans and offer coffee education.
Best thing about your work:
I get to expose people to specialty coffee and help them create coffee rituals and thus experience more beautiful moments.
Why are you excited to partner with the YWCA?
Our business is named after the South Side of Chicago, where the YWCA does some amazing work. Also, our owner lives in the Woodlawn area, where the organization has a center, and is very familiar with the programs that the YWCA runs. There is no better partnership!
Southside Grinds
Contact name
Southside Grinds Coffee Co.
Email
info@southsidegrinds.com
Website
http://www.southsidegrinds.com
Connect on social media
The button below will send you to a YWCA-approved third-party shop. Feel free to shop through their platform.
Use the code
YWCA
at checkout
Partner

Collections