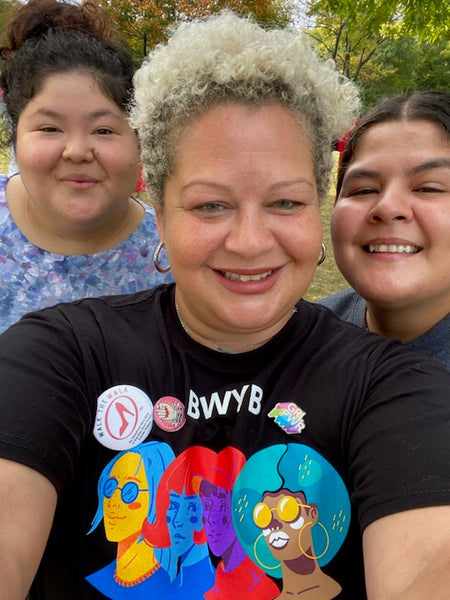 BWYB Apparel
BWYB currently features tees, baseball caps, beanie hats, hoodies, varsity jackets, puffer jackets and crewneck sweatshirts.
Tell us about your business' mission:
BWYB is an acronym for BLACK-WHITE-YELLOW-BROWN. The BWYB brand is designed to bridge racial divides, stop racial hate, ease racial tensions and bring good people together regardless of their race, culture or ethnicity.
Best thing about your work:
Meeting so many great people from all races, cultures and ethnicities that embrace the BWYB Ideals.
Why are you excited to partner with the YWCA?
Because our mission is the same.
BWYB
Contact name
Markeyon Wallock
Address
P.O Box 19643
Chicago, IL 60619
Phone
(224) 475-1813
Email
bwyblife@gmail.com
Website
Connect on social media
The button below will send you to a YWCA-approved third-party shop. Feel free to shop through their platform.
Use the code
YWCA
at checkout
Partner

Collections