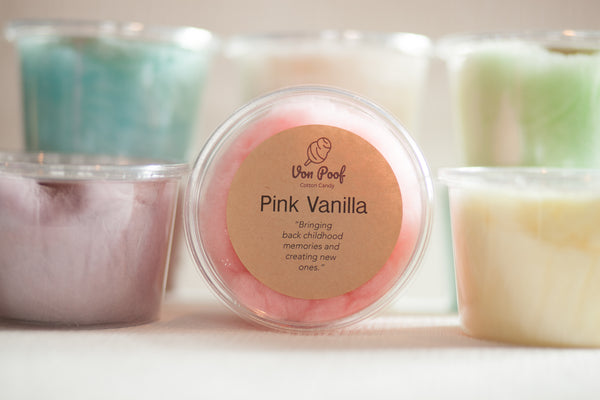 Cotton Candy
Enjoy the unforgettable flavor of fresh spun cotton candy. How you ask? Have us for your next event or milestone occasion. We also provide 16oz containers for your event, along with labels customized for your occasion.
Tell us about your business' mission:
Von Poof aims to bring back childhood memories and create new ones.
Best thing about your work:
Hearing stories of older people talk about the last time they had cotton candy and seeing the smiles on kids' faces.
Why are you excited to partner with the YWCA?
Partnering with such a well-known brand presents a unique opportunity to give back to the YWCA while promoting my brand.
Von Poof Cotton Candy
Contact name
Von Poof Cotton Candy
Phone
313-477-2048
Email
vonpoofcottoncandy@gmail.com
Website
Connect on social media
Click the button below to request a quote from this YShop partner.
Partner

Collections