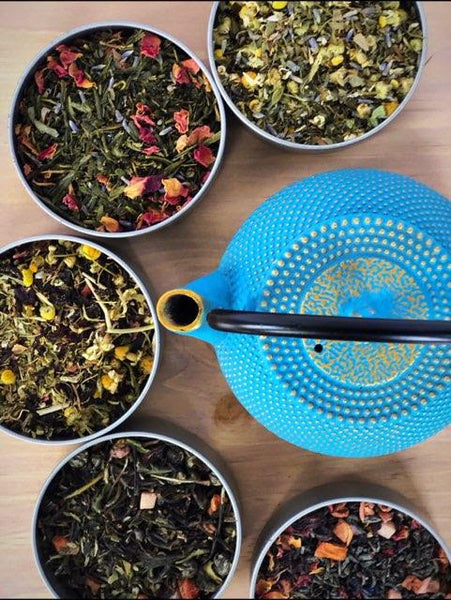 Curated Teas
Joy & Magic is the creation of a Chicago attorney, whose love for tea started during childhood teatime with her great-grandmother. Being more than a substitute for coffee, Joy & Magic was born to fit every mood, delight all taste buds, and boost wellness. The name Joy & Magic comes from the trendy, but true social catalysts "Black Boy Joy" and "Black Girl Magic". With these motivators at the forefront, the brand serves vibrance and inspires. Joy & Magic is a tea collection like none other.
Tell us about your business' mission:
While tea is inherently healthy, our carefully curated collection complements health benefits and more. From each tea's name to the selection of leaves, Joy & Magic is steeped with purpose. Whether wellness, taste, or the recipes to Take Your Tea Up a Level, Joy & Magic delivers just what the name says. It's in every sip.
Best thing about your work:
I love introducing people to teas in unique ways, helping them pick flavors for the right reasons—or no reason, and finding ways to integrate tea into all kinds of recipes.
Why are you excited to partner with the YWCA?
As a woman and entrepreneur, I know how important sisterhood and support are in all aspects of life. I'm excited to partner with the YWCA to help empower other women. I love the mission of the YWCA and am looking forward to being a part of this important ecosystem.
Joy & Magic
Contact name
Joy & Magic
Email
joyandmagic@victorianroyalty.com
Website
Connect on social media
The button below will send you to a YWCA-approved third-party shop. Feel free to shop through their platform.
Use the code
YWCA
at checkout
Partner

Collections