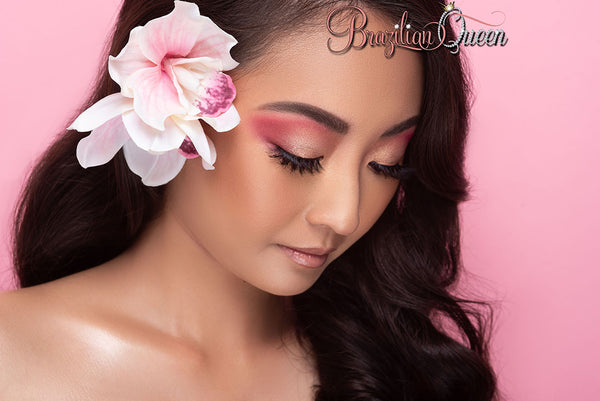 Luxury Hair Extensions and Cosmetics
Our cruelty-free, mink eyelashes are FDA certified, washable, and reusable up to 50 times.
Our magnetic eyelashes are vegan, and reusable up to 30 times; they come with a magnetic eyeliner that contains minerals that are naturally attracted by the magnets in the lashes. They are dramatic and very easy to apply.
We also offer eyelash shampoo, and makeup inspired by the colors of Brazilian music and nature; in addition to imported Brazilian hair extensions.
Tell us about your business' mission:
Our mission is to provide luxurious-affordable beauty products for women of all ethnicities.
Best thing about your work:
Our products are sustainable, innovative, luxurious, yet affordable. Everything is also reusable. In our opinion, all women should feel amazing about themselves; that's why we partner with social workers to provide beauty products to women victims of domestic violence in the Southside of Chicago. We believe every woman is a Queen, a Brazilian Queen!
Why are you excited to partner with the YWCA?
I am now YWCA-affiliated. It is a pleasure to be on the platform and give back via donations.
The button below will send you to a YWCA-approved third-party shop. Feel free to shop through their platform.
Use the code
YSHOP
at checkout
Partner

Collections