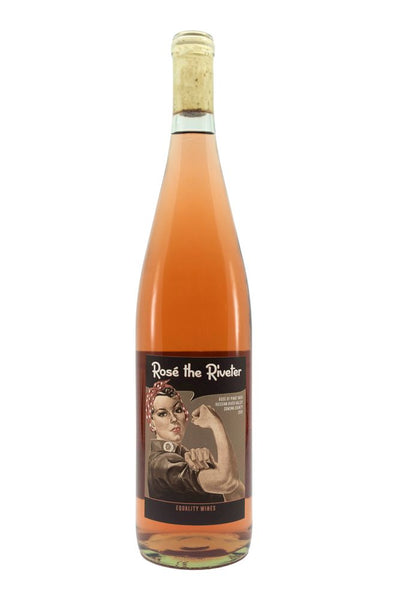 Rosé the Riveter
This is a striking shade of Rosé, iridescent platinum pink in color, with brilliant clarity. The aromatics lead off with wild strawberry, watermelon and mandarin blossom. The palate is right in the 'Goldie locks zone' racy without being austere, and silky without loosing it's balance of juicy acidity. This food friendly wine is sheer deliciousness, an elegant Rosé for every occasion.​
2018 Russian River Valley Rosé of Pinot Noir. Produced at world acclaimed Via Giusti Ranch in Forestville, CA. Via Giusti produces what are widely considered some of the best Pinot Noir in the world.
Proceeds from all sales benefit the YWCA Metropolitan Chicago​.
Tell us about your business' mission:
The world's first cause-based wine company. We donate proceeds from the sales of our wines to women's equality and LGBTQ organizations.
Best thing about your work:
I'm doing what I love and helping others by making an impact.
Why are you excited to partner with the YWCA?
What the YWCA represents is perfectly aligned with the Equality Vines' mission.
Equality Vines
Contact name
Equality Vines
Phone
1-800-262-4205
Email
info@equalitywines.com
Connect on social media
The button below will send you to a YWCA-approved partner shop. Feel free to purchase this offer through their platform knowing that a portion of the proceeds will be donated to YWCA Metropolitan Chicago.
Partner

Collections